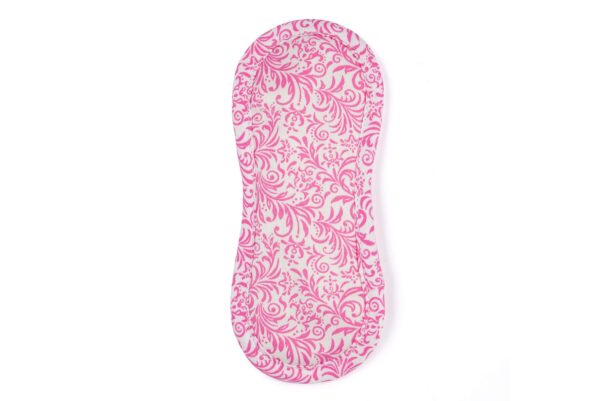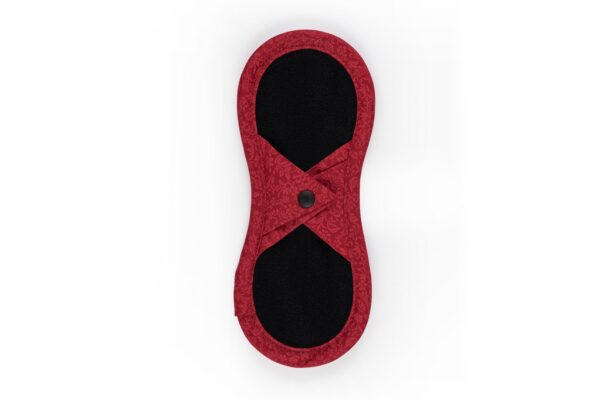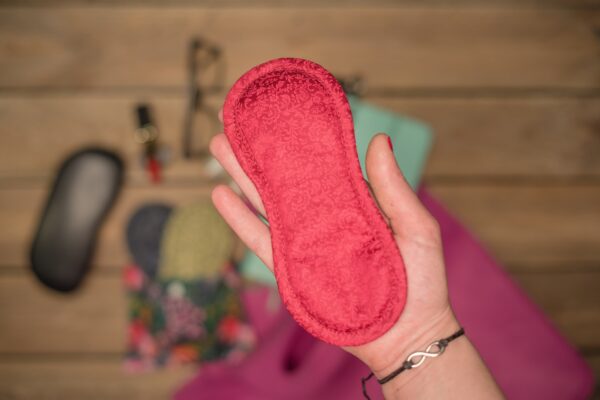 Salvaslip Lavabili in Cotone Organico e Satin
€8,00
Satin salvaslip lavabili in cotone organico con una rifinitura che aiuta a tenere la forma e previene spostamenti ti faranno sentire comoda e sicura. Sono ideali per chi preferisce soluzione ecologica, invisibile vestibilità e colori. In aggiunta gli assorbenti sono morbidi al tatto grazie al tessuto di satin. I salvaslip possono essere acquistati anche con chiusura a strappo.
PERCHÉ SCEGLIERE SALVASLIP LAVABILI IN COTONE ORGANICO CERTIFICATO
Sono molto comodi e non ingombranti, perché sono sottili, e hanno larghezza anatomica 6.5 cm – 7.5 cm
Sono creati con i materiali di origine europea, certificati GOTS e Oeko-Tex, e realizzati in Unione Europea.
I salvaslip stanno abbastanza fermo e non si piega perché non sono realizzati da un unico pezzo di tessuto ma le ali sono cucite all'assorbente e rifinite.
Il tessuto di satin di cotone è piacevole a contatto e favorisce abbinare i colori.
Hanno un strato prottetivo traspirante e resistente all'acqua che permette di portare i salvaslip anche in caso di incontinenza leggera, durente i giorni di ciclo con flusso leggero, come supporto per la coppetta mestruale.

Lasciano la pelle traspirare ed evitano cattivi odori perché sono fatti di cotone naturale e traspirante.
They can be washed in the washing machine and dried in the dryer which makes maintenance even easier.
USE
Posiziona il salvaslip sulla tua biancheria intima, con il lato fantasia rivolto verso il corpo, il lato fleece rivolto verso la biancheria intima. Fissare salvaslip sul posto utilizzando la chiusura.
Aggiungi al carrello, fai una scelta ecologica, che allo stesso tempo ti fa sentire comoda e sicura.
| | |
| --- | --- |
| Weight | 65 g |
| Dimensions | 115 × 105 × 65 mm |
| Colour | Ornamenti Rosa e Bianchi, Ornamenti Floreali Rosso Scuro, Ornamenti Blu Scuro, Ornamenti Grigi e Blu, Piccoli Fiori Rossi su Grigio Scuro |
| Brand | Bamboolik |
| Type | Salvaslip Slim Fit |
| Number of items in the package | One |
| Caratteristiche | Slim, GOTS e Oeko-Tex Certificazioni, Ipoallergenico, Riutilizzabile, Senza plastica, Inodore, Organico |
| Matirial | Strati assorbenti – 75% Cotone biologico, 25% Cotone, Strato impermeabile – 100% Polyester (Fleece), Ali – 100 % Cotone |
| Useful for | Adulto, Adolescenti, Piccola Incontinenza |
| Forma | Standart |
| Country of manufacture | Czech Republic |